'Super Microscope' Access in High Demand
Jul 11, 2019 Email"> PrintText Size


The linear accelerator of CSNS in Dongguan, Guangdong province. (Photo/Xinhua)

The China Spallation Neutron Source, a "super microscope" facility for studying the structure and movement of materials at the atomic scale, has conducted more than 100 experiments since opening in September.

The results will help scientists in fields ranging from creating better lithium batteries to making stronger steels, said LIANG Tianjiao, deputy director of the Dongguan branch of the Chinese Academy of Sciences' Institute of High Energy Physics.

The 2.3 billion yuan ($335 million), 26.67-hectare facility in Dongguan, Guangdong province, has attracted users from dozens of research institutions from the Chinese mainland, Hong Kong and the United Kingdom. Scientists have published nine papers based on the results of experiments at CSNS, with more under review and being prepared for publication, LIANG said.

The facility first accelerates protons down a linear accelerator and into a rapid cycling synchrotron - a circular particle accelerator - which further speeds up the particles to close to 93 percent of the speed of light while compressing them into "bullet-like" pulses.

The pulses then collide with a tungsten target, creating chips, or "spalls", of neutrons that can be channeled into instruments where scientists can measure their interactions with materials at atomic scale.

Since neutrons carry no charge, they can easily penetrate test samples and only interact with their nucleus. Neutrons are also more sensitive to light elements such as hydrogen, oxygen and nitrogen, making them ideal for use in studying intricate materials such as proteins or polymers.

"Thanks to its safety, stability and efficiency, the demand to use CSNS is very high. We can barely keep up with the applications," LIANG said.

He said engineers will increase the power of CSNS's proton beam from 50 kilowatts to 80 kW this year and possibly reach the designed power level of 100 kW next year. More power allows researchers to conduct scientific research more quickly on a wider range of materials.

CSNS has three neutron instruments in operation, which are used to measure the interactions between neutrons and test samples. LIANG said the institute plans to design and build at least 16 new neutron instruments in the future, allowing more users to run more complex experiments.

"The results from the experiments will be invaluable in improving industrial capabilities in the Guangdong-Hong Kong-Macao Greater Bay Area," he said. "They will also help solve many key scientific challenges that are limiting our industrial and socioeconomic development."

One example of a major application is improving the efficiency of lithium cell batteries.

"We can use the facility to examine how lithium ions move and change during charge and discharge, thus finding new ways to optimize and improve battery design at the atomic level," LIANG said.

The ultraprecise results delivered by CSNS are also useful in making stronger steels, new superconducting materials, thin-film solar cells and new medicines.

China is the fourth country - following the UK, the United States and Japan - to master such technology. Switzerland has a different type of spallation neutron source, and European countries are teaming up to build a new facility in Denmark.

In late February, the institute and City University of Hong Kong launched a joint laboratory dedicated to expanding scientific cooperation in fields related to neutron scattering technologies.

They also agreed to build more neutron instruments for applications, train more talent and jointly improve research capabilities, CHEN Hesheng, CSNS chief engineering director, said at the launch ceremony.

LIANG said CSNS will continue to serve as a platform for global collaboration and allow scientists and companies from around the world to jointly make breakthroughs in basic sciences and industrial applications.

"The community of advanced neutron sources has a historical tradition of cooperation," he said. "If we can put aside our differences and work together, the opportunities for discovery are endless." (China Daily)
(Editor: LIU Jia)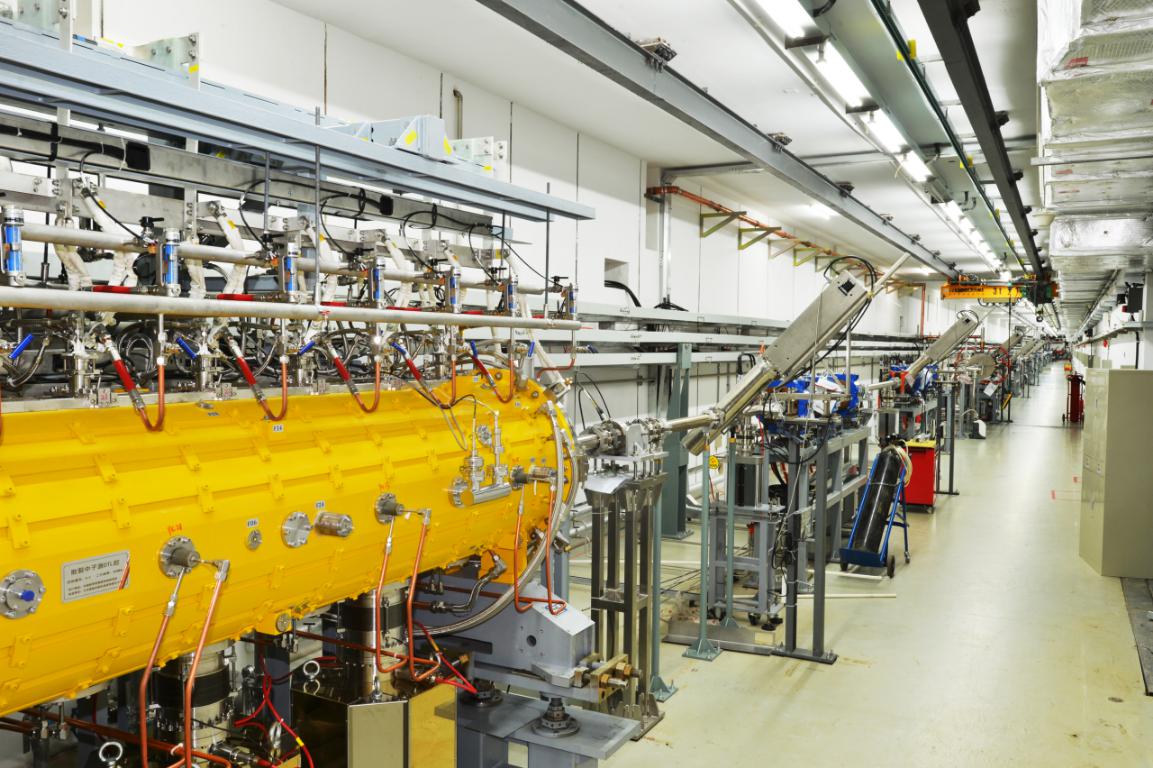 CSNS's First Year Highlights
Apr 03, 2019
The China Spallation Neutron Source (CSNS) – a high-intensity proton accelerator-based stable neutron source – has now completed its first round of operations after officially passing national acceptance and opening to users last summer.

CSNS Beam Power Reaches 50 kW
Feb 11, 2019
The China Spallation Neutron Source (CSNS) operated smoothly at a beam power of more than 50 kW on Jan. 29, marking another significant milestone for the facility. The important achievement came less than six months after the facility went into full op...

China Opens World's 4th Spallation Neutron Source Facility
Aug 30, 2018
China's Spallation Neutron Source facility has passed its national acceptance test and has officially began operating.