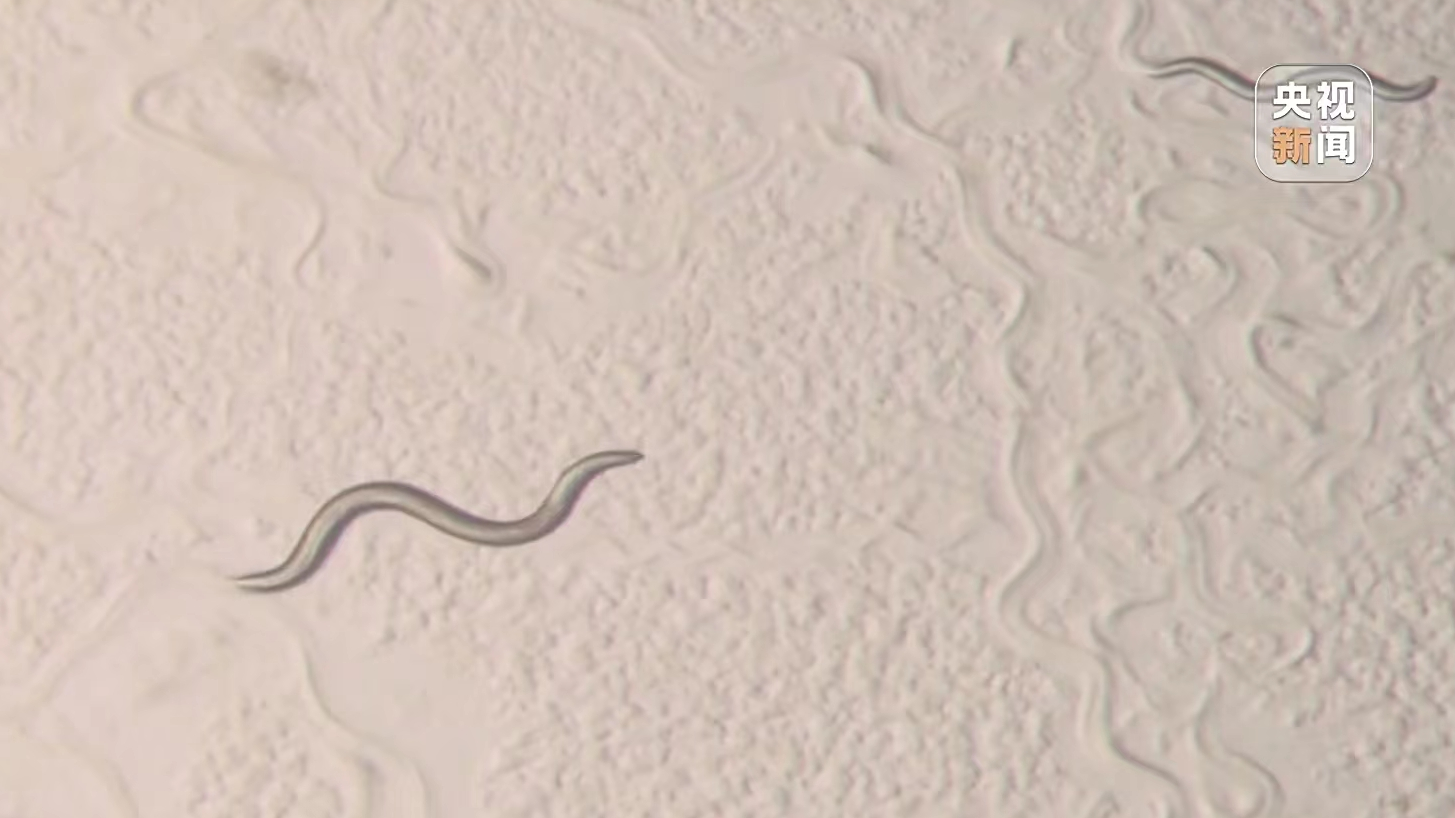 Nematodes that were exposed to space radiation outside the China Space Station and brought back to Earth by the Shenzhou-16 crew. /CMG
Chinese scientists have completed tests on the first batch of 22 biological samples that were exposed to space outside the China Space Station (CSS) before being brought back to Earth by the Shenzhou-16 crew, according to the space application system of China's Manned Space Program.
The samples include four experiment boxes for nematodes, one for microorganisms and three for seeds.
The scientists verified that the country's first radiation biological exposure experiment, which began in June and lasted over five months, met the requirements of subsequent scientific experiments.
The experiment was jointly conducted by the National Space Science Center of the Chinese Academy of Sciences and the Dalian Maritime University (DMU).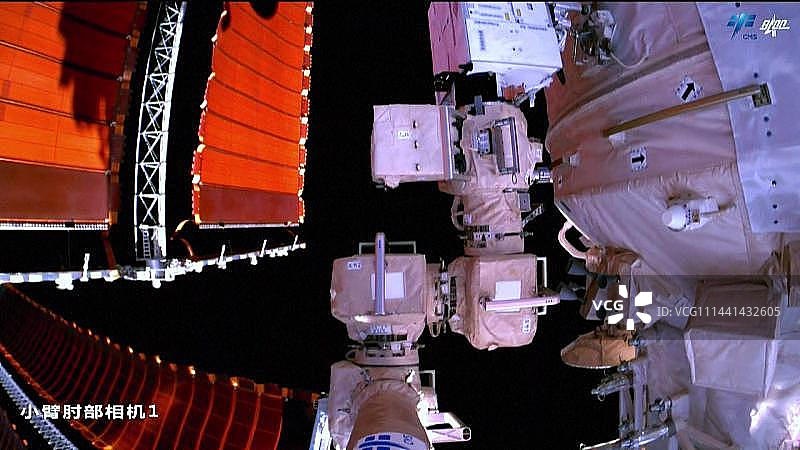 China performed a radiation biological exposure experiment outside the China Space Station in June 2023. /China Manned Space Agency
Nematodes are considered an important model organism in space life science research due to their small size, short life cycle and high rate of reproduction. They can be used to explore the effects of the space environment on various aspects of organisms, such as growth, development, reproduction, mobility and aging.
According to Zhao Lei, professor at the Institute of Environmental System Biology of DMU, the biological experiment aimed to assess and predict damage from space radiation and develop radiation-resistant drugs.
Zhao said their team discovered a clear DNA damage and associated molecular changes in the body of the nematodes and screened a radiation-resistant drug.
After administering the radiation-resistant drug, some changes were observed in the nematodes' lifespan and reproduction, he said, adding that the damage caused by radiation was also alleviated. (CGTN)