A flower not seen for decades in the wild and thought to be extinct has been found by scientists in a mountainous region of southwest China.
An expedition led by the Kunming Institute of Botany, under the Chinese Academy of Sciences, found a strain of Rhododendron adenosum, also known as the Flora of China, in Liangshan Yi Autonomous Prefecture in Sichuan.
Cheered up scientists described it as a milestone finding, which has scrubbed the extinction history of the rhododendron.
MA Yongpeng, an expedition member and researcher at the institute, said the flower was found on May 22 after two days of investigation.
"At the time we thought the investigation would not yield any results and were about to go down the mountain, the blooming flower was found. After comparing with the flower specimen and checking with plant lists, we confirmed that it was Rhododendron adenosum," Ma said.
"The sudden finding has cheered up all members, who no longer feel tired and hungry."
China currently lists the flower as "extinct in the wild." Its first sighting was in September 1929, when an American botanist collected a specimen in Kulu Mountains in southwestern Sichuan.
According to Ma, the finding does not mean the species is no longer endangered. Much required protection of the species is needed as only one strain has been rediscovered in the wild. It is also necessary for scientists to investigate further to better understand the background of the plant, Ma added.
Photos of the flower are sweeping China's social media. "We must protect the strain carefully. Many species disappear every day, so we need more actions to protect the nature," said a comment on Weibo. (Xinhua)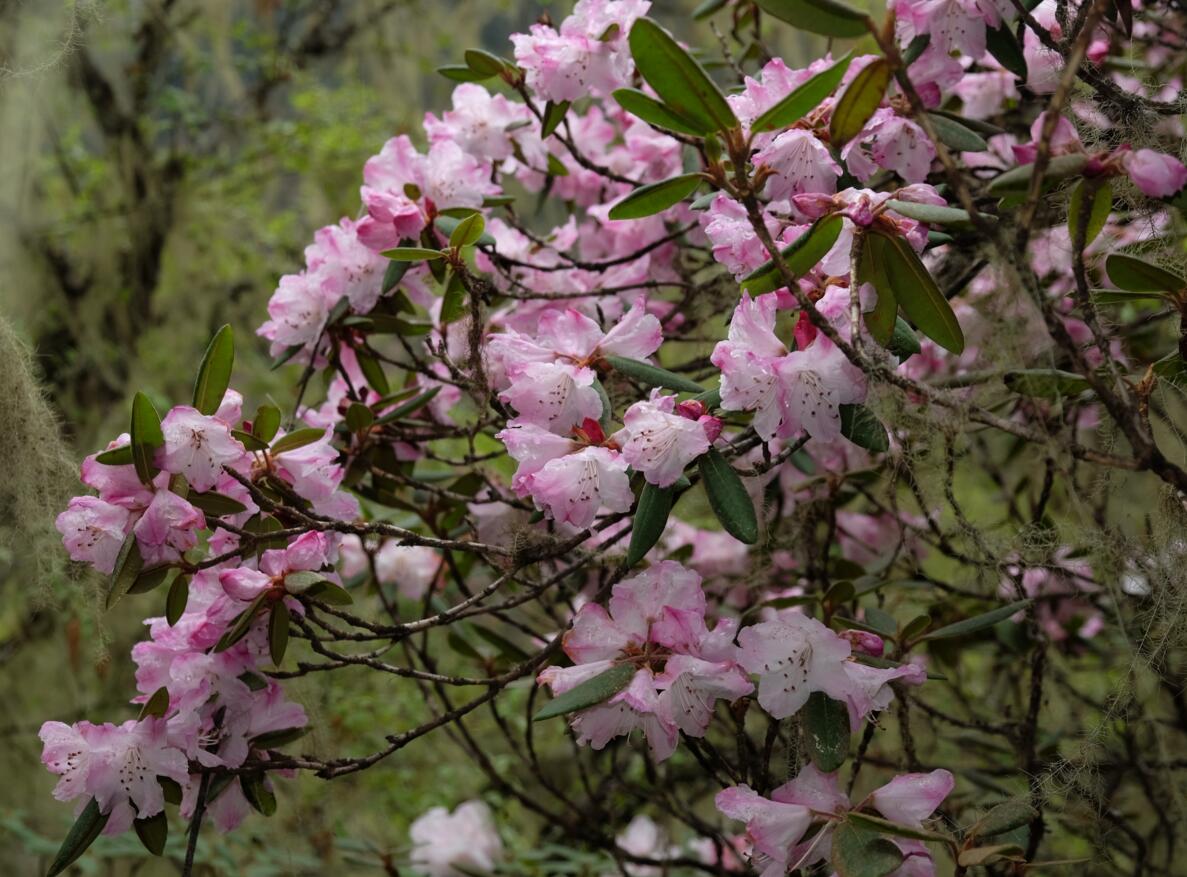 Rhododendron adenosum (Image by KIB)