The Chinese Academy of Sciences (CAS) is to work more closely with Lao PDR to carry out cooperation in the fields of biodiversity research, natural resources conservation and ecosystem management, according to a recent report.
The news is released at the opening ceremony of the CAS Southeast Asia Biodiversity Research Institute (CAS-SEABRI) Office in Lao PDR on October 17.
"The program office of SEABRI in Lao PDR is a platform to further cooperation in scientific research, capacity building, and personnel training between CAS and Ministry of Science and Technology (MOST) of Lao PDR," said Prof. ZHANG Yaping, Vice President of CAS.
With the platform, SEABRI will contribute more to regional biodiversity conservation and ecological protection in Lao PDR.
Dr. Sourioudong Sundara, Vice Minister of Science and Technology of Lao PDR, pointed out that the scientific and technological innovation along the Belt and Road is the main driving force for the future development of Lao PDR.
"We are willing to work more closely with CAS partners to promote the development of life science, to conserve biodiversity, and help development of more early-career researchers," said Dr. Sourioudong Sundara.
The opening of SEABRI Office in Lao PDR was a result of the Memorandum of Understanding (MoU) signed between Xishuangbanna Tropical Botanical Garden (XTBG) and Lao Biotechnology and Ecology Institute (BEI) in 2017.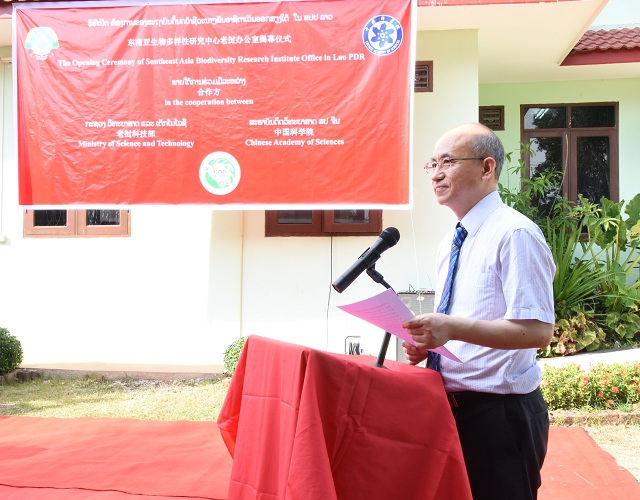 CAS Vice President ZHANG Yaping addressed at the opening of SEABRI Office. (Image by XTBG)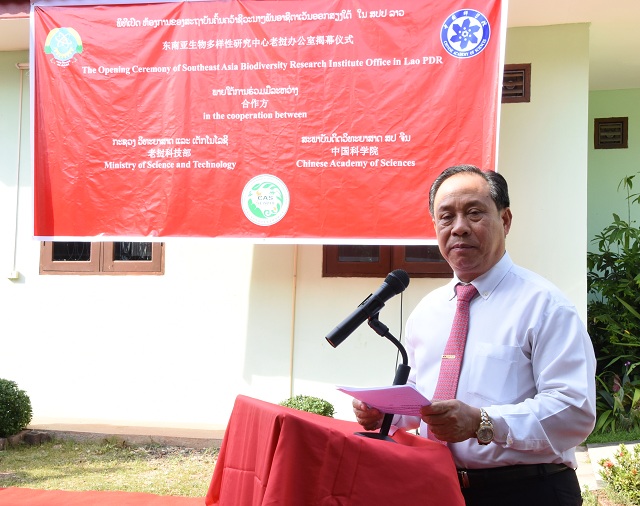 Dr. Sourioudong Sundara said that scientific and technological innovation along the Belt and Road is the main driving force for the future development of Lao PDR. (Image by XTBG)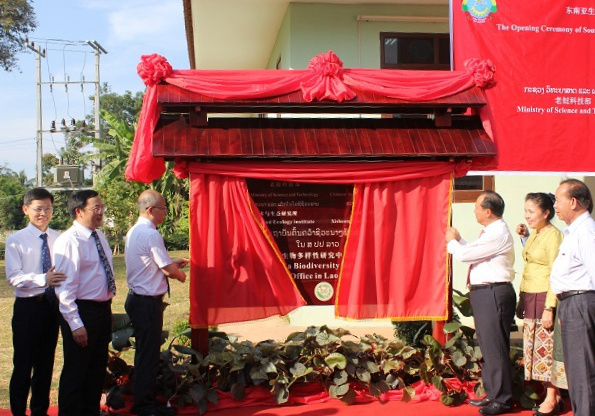 Unveiling of SEABRI Office in Lao PDR. (Image by XTBG)